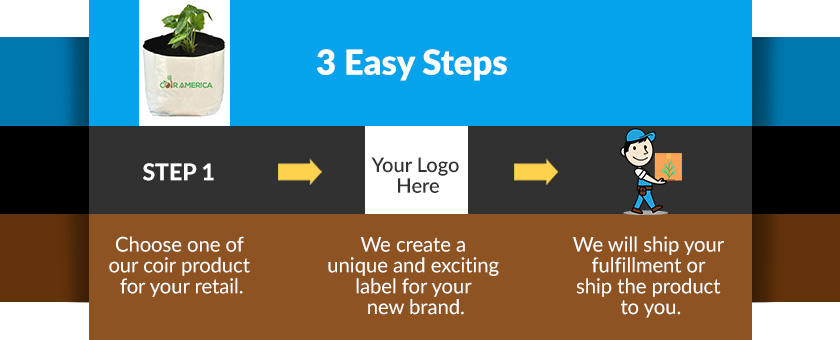 Private Label Services
Start your own Coir Business in 3 Easy Steps
Step 1 :

Choose one of our Coir Product for your retail.

Step 2 :

We create a unique and exciting label for your new brand.

Step 3 :

We will ship your fulfillment or ship the product to you.
Because of the volume and quantities of product that we move, we are able to pass on substantial discounts to you, our clients. We have a large warehouse and keep these products in stock, so when you call and want a batch of 100 or 10,000 items, we can deliver and have your product fully labeled and ready to ship within 5-10 days.
If you do not have the label design, we can help you with the designing the label.
We could either ship the product to you or fulfill the orders.
If your private label product needs any custom needs, please talk to our team.